I was sorry to see this …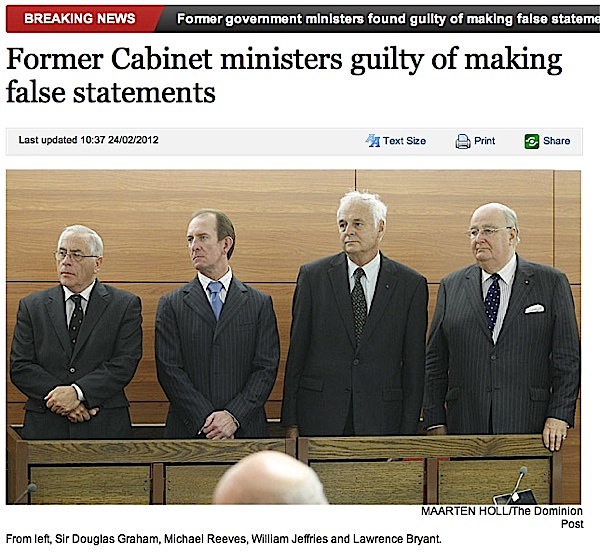 Article here at stuff.co.nz
As I said when the Lombard Finance charges were laid, I had quite a bit to do with Doug Graham and Bill Jeffries as cabinet minsters when I was a journo in the Press Gallery. I liked them both.
This result will give pause for thought to Wyatt Creech and John Luxton, two former cabinet ministers who were at one time board members of Mark Bryers' crooked Blue Chip property … scheme. I heard the liquidator is going after them.
[Blue Chip companies Liquidator Jeff] Meltzer said those named in the claim included Mark Bryers, the Blue Chip boss bankrupted in 2009, former Cabinet ministers Wyatt Creech and John Luxton, and ex-chairman Jock Irvine. But many others were also named, he said, refusing to issue a list.
– P