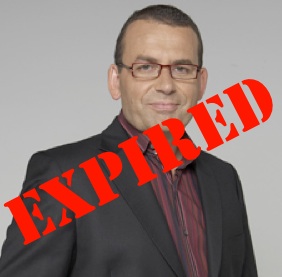 What a tosser. Paul Henry does not represent the New Zealand I want to live in, or see reflected on TV.
About our Governor General, Henry the supposed 'royalist' asked the Prime Minister this morning
"Is he even a New Zealander?" "Are you going to choose a New Zealander who looks and sounds like a New Zealander this time?"
So Paul Henry is ignorant, as well as rude and, apparently, racist.
Well said Ben Gracewood:
"Paul Henry's comment made me very uncomfortable as a New Zealander, and I don't wish to associate, or be associated with people who make such comments. Although I doubt that my actions will in anyway influence someone such as Paul Henry, I do not wish to appear to condone his perspectives by my inaction."
Henry's apology? Worthless.
Lose the bully-boy TVNZ. See also Say goodbye to Paul Henry the abusive try-hard including this comment from Brian Edwards.