We discuss web browser ad-blockers like Safari Adblock here from time to time, and since I use one routinely I enjoy a pretty much ad-free environment … so of course the heat is on to find ways to get around it. Here's the Huffington Post's latest attempt … 'sponsor generated content':
Still, without Safari Adblock look how much real estate is sacrificed to ads (Chrome) …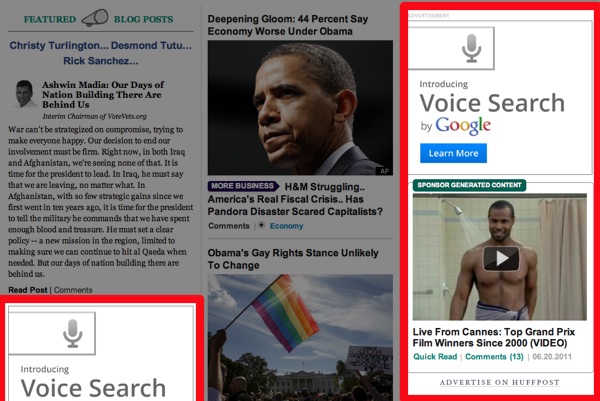 How is a 'free' web media service to operate with cheapskates like me eschewing the distraction of interruption marketing?
It's a conundrum, huh?
– P