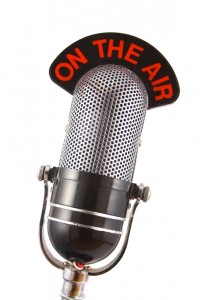 As some of you may know, I've worked as a radio journalist over many years, and got my 'skills and training' (that's just a wee inside joke) with Radio New Zealand, first covering local news (2ZB), then network news (National Radio, Morning Report and Checkpoint etc) then in the Parliamentary Press Gallery.
I've also worked with NewstalkZB, producing the Paul Holmes breakfast for five years, and a stint with RadioLIVE prior to the last general election — which put me in Newmarket's Urban cafe for the infamous John Key/John Banks 'cup of tea'.
All through that career, part of the job has been what we refer to as a 'live cross' — basically, the host of the show, or the news bulletin reader introduces the 'reporter at the scene' and says something like: 'What's happening there, Peter?' — and you're LIVE on air.
Here's one of mine — from the cup of tea into a RadioLIVE news bulletin with the silky smooth Geoff Bryan …
Yeah, it's a little rough, but hey, it was a mad-house, and I still think my analysis of the event as primarily a media stunt stands up.
One of the striking memories of my time in Wellington was when I covered the search for missing teenager Karla Cardno.
As I recalled in this post: 'Remembering Karla', the voice reports and live crosses that I filed over the days I tramped with police and volunteers betrayed the darkness of spirit that crept into all of us looking for her, and our grief and despair for her family.
I don't have any recordings of those 'reports from the scene' — but I'm sure they're a bit rough too. I'm sure they were accurate and all that, but as I said, my mum told me I sounded 'so sad'.
I was.
Which brings me to my point. You can see your life as a series of live crosses from the scene.
For those of us who routinely 'blog out' out some of our thoughts and feelings, we're 'filing a live report' — of what we can see, how we perceive events around us, what it means (how we interpret it).
Are these 'live reports' perfect? No. Does our analysis change sometimes based on new information or 'breaking news'? Yes, of course.
I see my blog posts here — some of them pretty 'harsh' or 'judgemental' — and my willingness to engage in dialogue, to see the 'other side', and to host contrary opinions and accounts of controversial events as part of what I talked about in this post: 'Why am I doing this? Muckraking?'
Sometimes I don't know what I think or feel about a topic until I have a go at expressing it.
I work out what I think about something by writing about it. Maybe you do too?
In that case, allow for your own imperfection.
Build your tolerance for making 'pronouncements' based on incomplete information — but the best information you have at the time.
Then be prepared to update.
Just like a live cross.
– P