Congratulations to Hilary Barry on her win as best newsreader at last night's New Zealand Radio awards. Cool.
I'm already on the record with my opinion of the TV3/RadoiLIVE newsreader: I think she's a sublime professional. And fun.
I watched her crack up during last night's news bulletin at Mike McRoberts' quip to Hamish McKay following a clip about babies being ritualistically thrown off a building into a blanket as a blessing, and enjoyed the spontaneity. It made me chuckle.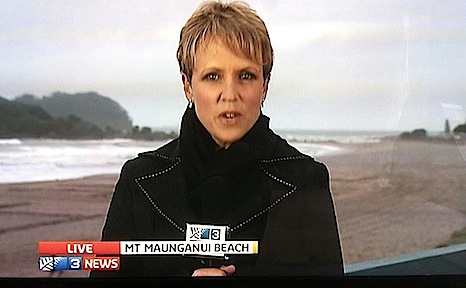 But Hilary is more than a coiffured talking head. Her live work ('anchoring', whatever you call it) from the MV Rena shipwreck clean-up at Mt Maunganui last October was top stuff. Good, clear communication.
Good on her. Well-deserved.
– P