I hate to be a nag about Facebook, but this is the sort of thing that makes my blood run cold. Good on these guys for exposing what can happen …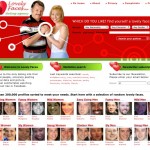 What they did was set up a fake 'Dating' website called Lovely Faces .. and populated it with REAL names, locations and photos — all scraped from publicly accessible Facebook pages.
(Ugh! Try explaining THAT to your spouse who somehow heard that you're 'back on the market, looking for love' … I know a guy who irredeemably fractured a relationship by posting his profile on a singles site.)
As Wired reports:
The site categorizes these unwitting volunteers into personality types, using a facial recognition algorithm, so you can search for someone in your general area who is "easy going," "smug" or "sly." Or you can just search on people's real names.
Now, as it turns out, the site is an awareness-raising stunt to get people to THINK ABOUT WHAT YOU PUT ON FACEBOOK … and how 'trustworthy' a for-profit corporation will be with YOUR private data.
Stealing 1 million Facebook profiles, filtering them with face-recognition software, and then, posting them on a custom-made dating website, sorted by their facial expressions characteristics.
The founders of the experimental website explain in a detailed post:
"Facebook, an endlessly cool place for so many people, becomes at the same time a goldmine for identity theft and dating — unfortunately, without the user's control," …. "But that's the very nature of Facebook and social media in general. If we start to play with the concepts of identity theft and dating, we should be able to unveil how fragile a virtual identity given to a proprietary platform can be."
Nice one.