During his final speech/personal explanation on resigning from Parliament yesterday disgraced National MP Aaron Gilmore paid tribute to his leader in these terms:
I wish to thank the prime minister and the National Party as a whole for providing such strong leadership in challenging times.
I was first elected to parliament almost five years ago, but more importantly I value the dignity of my party, the leadership of John Key, and those here who have worked hard to have a John Key-led government.
Parliament TV cut away from Mr Gilmore's tribute for a brief reaction shot from Mr Key — who appeared to be engaged with his mobile phone.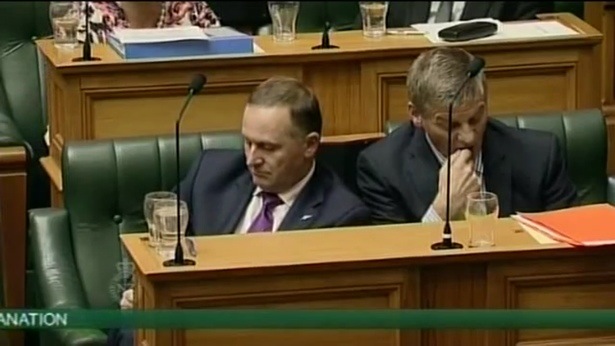 Must have been a really important text. Or tweet. Or Facebook status update. Or …
He could have listened for five minutes, it seems to me.
– P