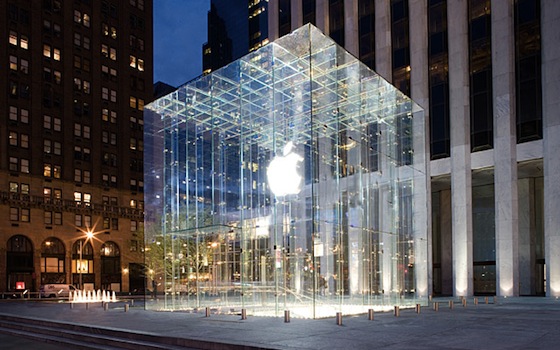 This is the fifth-most-photographed building in New York, the 28th worldwide: the Apple Store 5th Avenue New York City.
Well, it IS cool. Inside and out.
On my first visit it was just starting to rain and Apple Store staff were fitting special rubber covers to the glass steps on the spiral staircase. The shopping experience in these stores is good. San Francisco downtown store was cool in a whole differnent way.
It's not just a Borders bookshop-type unhurried-take-your-time-look-around-get-involved-with-the-products-thing. It's more than that.
Ahead of the 5th Ave store on the list of most-photgraphed in NYC: The Empire State Building, Times Square, Rockefeller Center, and Grand Central Terminal. Gotcha.
(via TUAW)