This statement from Apple is no doubt prompted by the worldwide furore over revelations of the NSA's PRISM surveillance.
Read the full statement at Apple: Apple's Commitment to Customer Privacy but here's the important part (for me):
Apple has always placed a priority on protecting our customers' personal data, and we don't collect or maintain a mountain of personal details about our customers in the first place. There are certain categories of information which we do not provide to law enforcement or any other group because we choose not to retain it.
For example, conversations which take place over iMessage and FaceTime are protected by end-to-end encryption so no one but the sender and receiver can see or read them. Apple cannot decrypt that data. Similarly, we do not store data related to customers' location, Map searches or Siri requests in any identifiable form.
Unlike whom? (cough)
Yeah, as discussed, I'm using the DuckDuckGo search engine ('Search anonymously. Find instantly.') just because it's not tracking me and my search requests. Read about the issue here.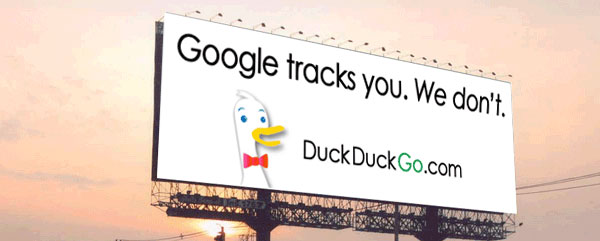 And, obviously, don't get me started on Facebook!
– P
PS: Here's a funny thing: Will the GCSB ban Apple from New Zealand? (via @ThomasBeagle)
* Poor Erik!