Read today's editorial  in the NZ Herald about the Official Information Act … and ask yourself.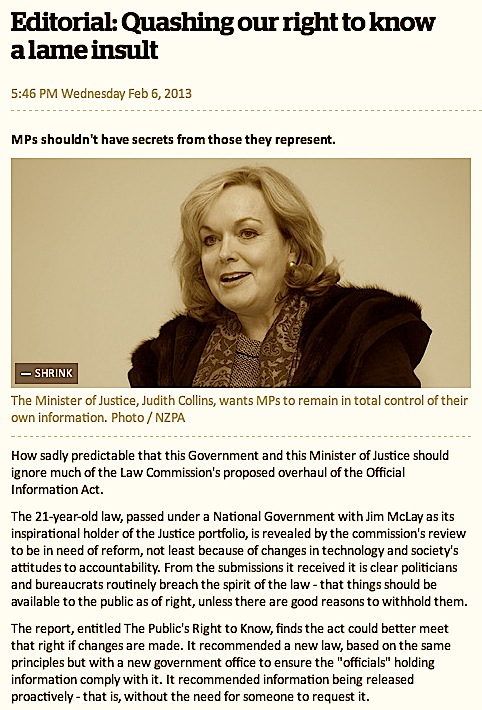 The Minister of Justice, Judith Collins, wants MPs to remain in total control of their own information. The Government's response to the report has shamefully and summarily dismissed opening Parliament to the act. "The government does not agree with the Law Commission's recommendation and supports the status quo". It also won't make the Officers of Parliament, such as the Ombudsmen, subject to the act.

… Former Law Commission president Sir Geoffrey Palmer has rightly decried the refusal to open Parliament to OIA scrutiny as specious; the reasons a smokescreen.
Here's a fuller report of Geoffrey Palmer's comments …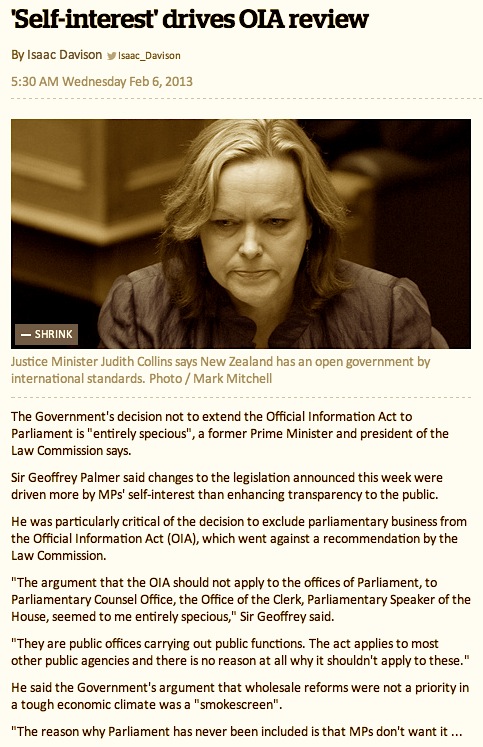 Well, I know whose reasoning I prefer — and, before someone suggests it, that's nothing to do with political partisanship.
– P