This report from Flashpoint: 'Measuring the Impact of the Snowden Leaks on the Use of Encryption by Online Jihadists' (available here as web page or PDF) concludes (SPOILER:) Meh, not so much.
The Flashpoint report recounts how the use of encryption techniques by such groups — and the promotion by them of such techniques — was already underway and stayed pretty much unchanged by the Snowden revelations. It's worth a read but I wouldn't click on any of the links in it to the jihadi web sites mentioned (and especially the dark web sites) unless you want to set off a little hooter at the NSA and flag your IP address as one 'of interest'.
'Be careful where you click' is good advice at any time.
If you do read the Flashpoint report, you'll notice that the Jihadi's mobile platform of choice these days seems to be Android. (Just sayin'. Perhaps iOS is more favoured by drug lords? Or copyright racketeers?)
I tell you this: the Snowden revelations have certainly increased my own use of encryption and other 'secure' services … and they've triggered me to review my practices around data transmission and data-at-rest. (But then so did Cameron Slater's email/Facebook horror story.)
I genuinely don't think anything I do puts me at risk of being a 'target' for surveillance, but ask yourself this: If someone burgled your house and took your computer and/or back-up hard drives away (even for copying) … how easy would it be for them to turn your life inside out?
Worth thinking about.
Apple's stand on its customers' data security
I referred to Apple's Tim Cook and his bold statements about users' data being beyond the reach of government agencies, etc. An interesting  read for those who (cough) are interested is Apple's newly-updated iOS Security White Paper (PDF, 900k) … which declares "Apple cannot decrypt [your] data", viz…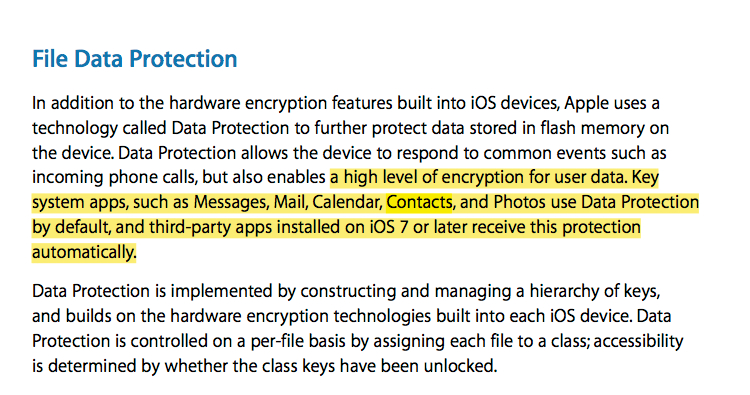 and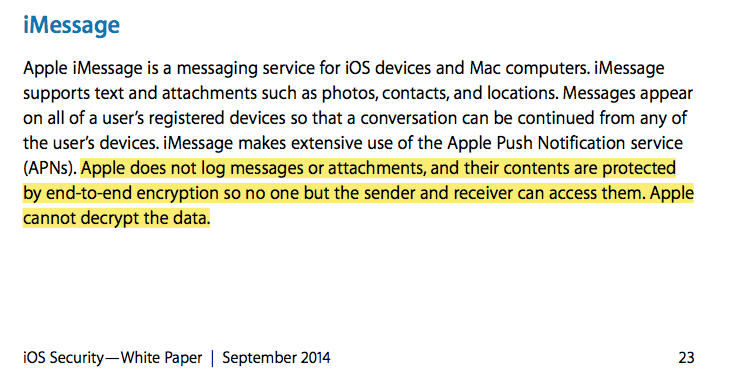 But, as with all things, there's a dissenting (or distinction-making) voice.
And this guy Jonathan Zdziarski is worth reading … if you care about these matters:
These are not issues for the majority of us.
But like others, I was chilled by the breadth of the Telecommunications (Interception Capability & Security) Act 2013's extension of who and what people and activities might qualify for surveillance by the two state 'intelligence and security agencies' …
In New Zealand, 'National Security' now 'includes its economic well-being' … so WATCH OUT if your activities — say, non-violent protest, publicity/media campaigns, writing books and articles (or blog posts? gasp) that might embarrass New Zealand industry or exports, etc — could be plausibly described as 'harming' or 'threatening' NZ's economic well-being. Seriously.
– P
PS, I tweeted this, from David Lange's introduction to Nicky Hager's 1996 book Secret Power …

Do you think things have changed?
You can read the whole book online, or download a PDF of it at www.nickyhager.info