This article wafted across my browser …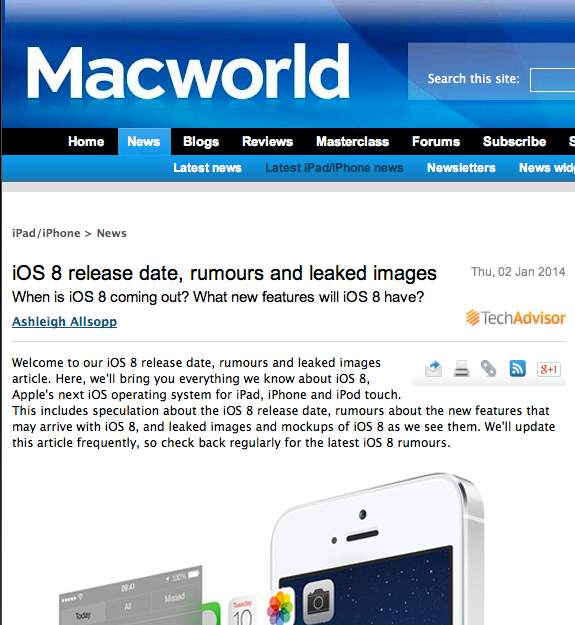 Really? I thought Leaked images? That sounds intriguing … but it's not till you get to the bottom of the 1300 word 'article' (cough) that you read:

"There are no leaked images of iOS 8 yet, but as soon as we see them, we'll share them with you here."
Dorks. Yeah, I won't bother to 'check back regularly'.
– P