Here's an alternative view of the growth of the interwebs … from Prince, whose new album is going to be a free insert in this Saturday's (10 July) Daily Mirror. Interesting.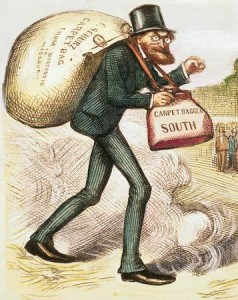 "You must come and listen to the album," he says. "I hope you like it. It's great that it will be free to readers of your newspaper. I really believe in finding new ways to distribute my music."

He explains that he decided the album will be released in CD format only in the Mirror. There'll be no downloads anywhere in the world because of his ongoing battles against internet abuses.

Unlike most other rock stars, he has banned YouTube and iTunes from using any of his music and has even closed down his own official website.

He says: "The internet's completely over. I don't see why I should give my new music to iTunes or anyone else. They won't pay me an advance for it and then they get angry when they can't get it.

"The internet's like MTV. At one time MTV was hip and suddenly it became outdated. Anyway, all these computers and digital gadgets are no good."
Read the full interview at the Daily Mirror website.
Meanwhile, there's this: about the changing landscape and possible 'death' of blogs …
The evolving blogosphere: An empire gives way

… Earlier in the decade, rates of growth for both the numbers of blogs and those visiting them approached the vertical. Now traffic to two of the most popular blog-hosting sites, Blogger and WordPress, is stagnating, according to Nielsen, a media-research firm. By contrast, Facebook's traffic grew by 66% last year and Twitter's by 47%. Growth in advertisements is slowing, too. Blogads, which sells them, says media buyers' inquiries increased nearly tenfold between 2004 and 2008, but have grown by only 17% since then. Search engines show declining interest, too.
It's interesting how the advertisements are used as a metric. Of course, the 'monetization' of the internet (or our daily lives) by the various 'internet marketers' and snake-oil merchants will, no doubt continue as they move from business niche to niche, from valley to valley like the rapacious carpetbaggers they are — shabbily cloaking their exploitation in devoutly-expressed (but unbelievable) claims they're 'helping' their victims 'live the life of your dreams'.
Both these articles are worth reading. (And so, too, are their comment threads. If you're interested.)