I've just spent a weekend in the shadow of Mt Taranaki, with family on matters to do with our season of grief, and throughout that time I found myself 'checking in' with the mountain from various angles.
There's a kind of ownership — does the mountain belong to the people? … Or, more likely, are the locals 'the people of the mountain'? (I think the latter.)
The constancy, yet changeable nature of the mountain speaks to me. It's never exactly the same, but is always there, even if behind cloud for a time. It must have an effect on one's psyche to live with that in your backyard. Mt Taranaki features in the hearts, the art and the spirit of many in the region, even visitors.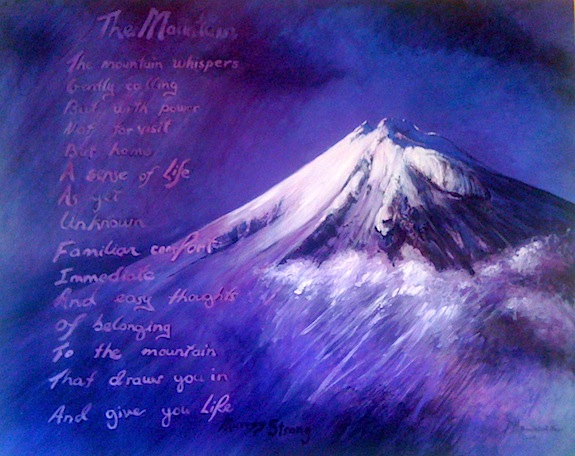 Years ago, for some a lifetime ago, travelling with my friend Trev repeatedly to visit his family in Statford, we would joke about the mountain (then officially known by its colonial name, Mt Egmont):
'If you can see the mountain, it's going to rain.
If you can't see the mountain, it is raining."
We skiied it, and walked it. Later, as a broadcast technician, I helped maintain a TV repeater or translator on a site (Dawson's Falls?) high on the mountain.
Through it all, Mt Taranaki stood. And stands, still.
Magnificent, unmoved, its name rightfully on a list of perfect cone volcanoes. NZ's young geology makes no guarantees of a peaceful life…
So this weekend was like a reacquaintance.
I'm older now (and wiser?) than when I beheld the mountain last.
As Joni Mitchell sang, I've looked at things from both sides now. I've also lost a beloved to whom this mountain meant a great deal. So this weekend re-awakened thoughts and feelings about Tungia — never far from us, anyway — this special place, and the mystique of Taranaki.
(Many thanks to Te Urutahi and my old mentor (and living treasure) Huirangi for their caring, their hospitality and guidance. Love to A & KJ.)