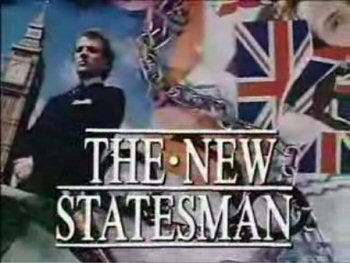 A sad farewell to a comedic genius. Rik Mayall has died unexpectedly at 56.
His fans will celebrate the groundbreaking The Young Ones and remember with relish his scene-stealing and virile Lord Flashheart (woof!) in Blackadder — as I do — and these were great.
But for me, I will always remember his Alan B'Stard, beautifully described in the first episode of The New Statesman (below) as 'a Thatcherite toy-boy'. To glimpse such deep cynicism in a politician was, yes, funny, but also oh-so-pointed.
RIP.
– P