Pretty sharp cartoon from Emmerson in today's NZ Herald: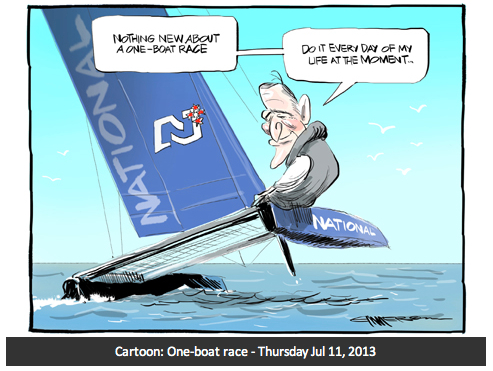 But last night's Campbell Live report on the GCSB bill featuring an international observer* expressing astonishment at the Key Administration 'kissing the feet' of Washington DC, tells a different story. Watch it: Dissecting the GCSB bill
The team Campbell Live is doing a sterling job … and anyone who (stupidly) paints them as politically partisan is ignoring history and demonstrating gob-smacking shallowness or self-deception.
My hat's off to them at Campbell Live.
Rock on.
– P
* Human rights lawyer Robert Amsterdam, now working with the Dotcom defence team.