Do these petitions actually ever work?
(Stuff story archived here because sometimes stories about Mike Hosking mysteriously disappear.)
So … Mike Hosking. 14,000 and counting want him OFF the telly.
That's quite a response. What an extraordinary thing to have occurred.
The criticisms seem genuine and well-founded and, I can't recall any similar such outpouring or uprising against a TV 'host'. Oh, hang on — except that one where people didn't want Mike Hosking to chair the political leaders' debate at the last election. I remember that.
Oh, and I remember this: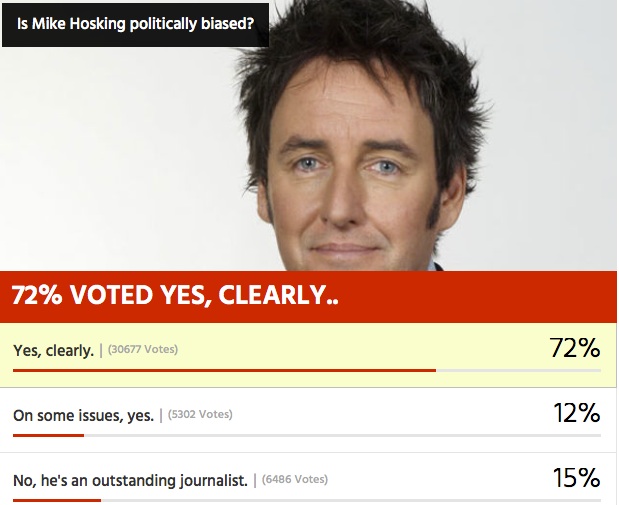 It's as obvious as anything else that's really, really obvious that Hosking is as biased as hell.
He is not just using his state TV platform to perform as a National Party support organ, but he often acts as a vociferous promoter and counter-puncher for the Nats. He appears to me (and, judging by the petition, some others, too) to be a John Key apologist/propagandist/labradoodle.
Continue reading →