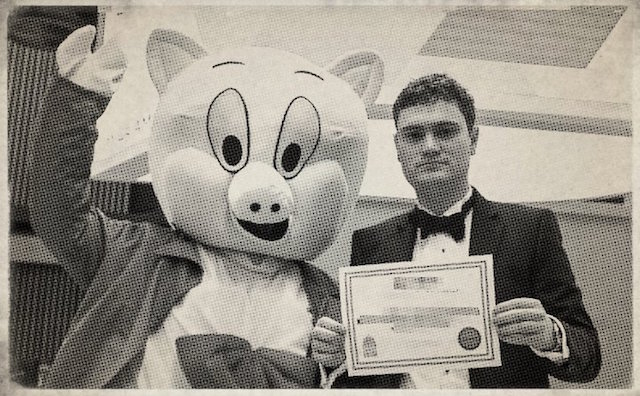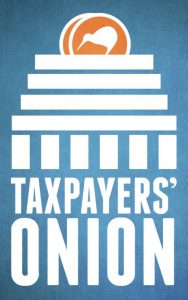 It appears the PR attack machine operated by New Zealand's most defamed man Jordan Williams (the value of whose reputation has been under review) and his 'co-founder', long time National Party political activist David Farrar, has been delinquent in its financial reporting obligations since the end of January this year.
The 'NZ Taxpayers Union Inc' incorporated society has failed to file up-to-date financial reports at the Incorporated Societies office, as it is required to, and (as I write this) it has failed to rectify the breach despite it being drawn to its attention.
Some might see that as ironic, given the PR attack machine's loud focus on holding other, actual real public bodies 'to account' in the name of 'transparency'. (vomit)
Background
Since its first appearance, like a verruca, in 2013, the 'NZ Taxpayers Union Inc' PR attack machine has operated as an incorporated society. I listed the original 15 people who were part of the March 2013 'Application to incorporate as a society' in this earlier post: On the 'NZ Taxpayers Union Inc' PR attack machine in July last year.
It's a matter of public record. This is them:
David Peter Farrar
Gabrielle O'Brien
Amanda Richardson
Matthew Stephens
Stephen Leslie Franks
Stephanie Morrison
Hadleigh Pedler
Catharine Mackenzie
Garth Ireland
Bryce Derek Wilkinson
Christopher Edward Westbury
Hamish Gilbert McConnachie
Aimee Sanders
Stephen Whittington
Murray Gibb
Now, one presumes there are all sorts of advantages to be gained by operating in this manner, as an incorporated society – not least that organisers can send out press releases claiming their lobby group/proxy service/PR attack machine is a (cough) 'grass-roots' group of Kiwis who care deeply about … yada yada.
But one of the downsides is an obligation to file annual accounts which are made public by the Incorporated Societies office and published on its website: www.societies.govt.nz (part of the Companies office.
The office says filing these reports is 'important' … see Why should you file financial statements?: Continue reading →