I like good graphic design. I pay for it on the books and other projects we publish because I think it adds something valuable. See the communication tag here at The Paepae for a few random examples of graphics that have taken my fancy.
This logo (below) an Android Twitter app called Falcon Pro, appeals to me…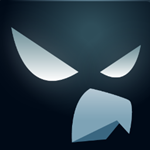 via the Android Police website.
For my money, the trusty Tweetbot app logo still takes a lot of beating: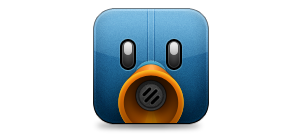 I use the excellent Tweetbot apps on OSX and iOS (iPad, iPhone). It's deliberately 'mannered' in how it looks/feels/works — quite heavy-handed design and self-confidently so.
It'll be interesting to see how the guys at Tapbots respond to the new, far lighter graphics environment of iOS 7 when it's launched.
– P