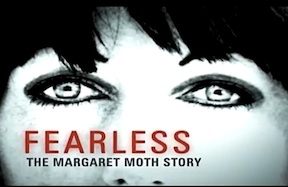 Margaret Moth was the trail-blazing, globe-trotting photojournalist and camera operator whose jaw was blown away by a sniper's bullet as she and her CNN news crew were traveling through Sarajevo's infamous Sniper's Alley in the early 1990s.
Terribly injured, she recovered and eventually went back to work, doing what she did best with tenacity and courage. I recall CNN made a documentary about her appropriately titled Fearless. What a hero. RIP Margaret Moth.
Gutsy. (To be reminded of her today as I fingered 'courage' as something new media needs to learn from 'traditional' media, seems a meaningful coincidence.)
Read more about Margaret Moth in the Otago Daily Times.
The CNN documentary about her: Fearless is on YouTube in three parts. Start here.