If my responses to your comments and emails are a little slower than usual, here's why: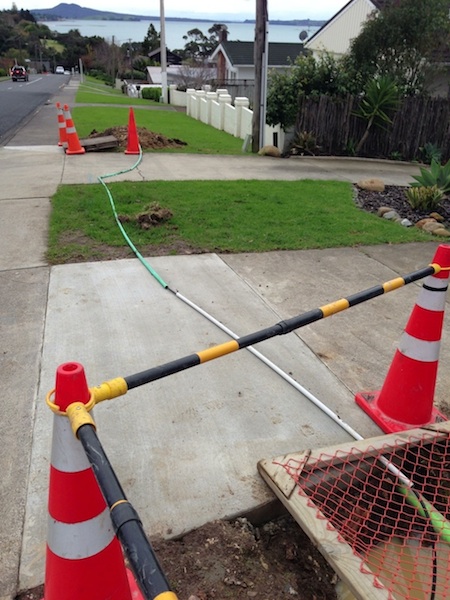 That slender cable is my (and my neighbours down the street from that point) connection to the outside world (phone/internet). It's been like that since the 8th of June:
8/6/13 10:57 am
From Telecom Support: Your Land Line issue has been resolved for xxxxxxxx. If you still experience issues please call 125 using case # xxxxx. If a temporary divert was set up, dial 160 on your landline then hang up to cancel and avoid additional charges.
Funnily enough even though both my phone lines were disconnected for a few days, the broadband didn't fail. (Whew!)
Right now, my phones and all my uncapped-bandwidth-unlimited-uplink-downlink-speed goodness is travelling through that lil' multi-pair cable. (Apparently a 100-pair cable failed underground and it's troublesome to fix it. Dunno.)
It's a miracle. One for which I'm very grateful.
– P